At Antimite, we pride ourselves on our experience in the industry providing the best service for real estate agents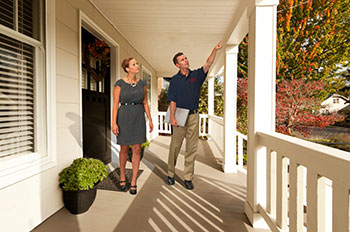 As an agent working on behalf of your clients, you have the responsibility to make sure that all aspects of their transaction are looked after in every way. And you need a reliable and fully-licensed termite inspector to perform a quality termite inspection and possible treatment and/or repairs. Antimite Termite & Pest Control is your trusted partner.
We understand that you may need a quick turnaround on an Inspection Report and with over 70 years of experience we have created a process to identify your needs and quickly remedy them. We are REO Specialists and have a long history of performing work on Fannie Mae, Freddie Mac and V.A. properties. Whether you're representing the seller or the buyer, you will have the assurance that an Antimite termite report is trusted and reliable.
Our reports also provide the homebuyer an outline of potential threat areas where future infestation may occur such as wood piles, damp basements or foundations, wood to ground contact such as trellises, or fallen trees or debris near the home. This gives your client the understanding of what they need to do to the home after purchase to avoid possible termite infestation.
Call us today to get started: (800) 268-4648